In honor of the release this month of ReVamped, the fabulous, talented and generous Faith Hunter gave up one of her slots on Magical Words to allow me to present to you "The Care and Feeding of Minions" by my heroine, Gina Covello. Leave it to a fanged fashionista to come up with care labels for minions.  You wouldn't machine wash your dry-clean only clothes.  How much more important is it to get the deets right when dealing with those who have your back…or the keys to your secret lair?
"The Care and Feeding of Minions" by Gina Covello, summer issue of Modern Goth Magazine
As they always say, you can't believe everything you see on TV.  If all your knowledge of minion-kind comes from the tube, you might be led to believe that minions:
1) are totally dedicated to their masters and can be held in check by careful application of the carrot (getting to do all kinds of dastardly deeds) and the stick (think street hockey)
2) are no smarter than the average bear
3) live to serve.
Here's the reality, broken down into another handy dandy list for easy reference:
1) they require a paycheck.  Yeah, I know, it's a total scam, right?  I mean, chaos should be its own reward.
2) minions actually get bored when they're, like, between grand schemes.  No one talks about the pressure to succeed, the constant plotting and butt-kicking it takes to keep your underlings content.  Let me tell you, it's work.
3) That kind will turn on its owner.  Oh yeah, we're talking mutiny, hostile takeover, usurping the throne.  Whatever, I guarantee there's at least one bad apple in the bunch contemplating your overthrow.  It's doubtful you can get enough blackmail material on each and every minion to keep them in line, especially if you're dealing with the totally shameless.
Now, if all of the above puts you off the idea of minions altogether, just remember it's hard to take over the world on your own and even harder to keep control once you've got it.  Unless you plan to be a workaholic control freak who rules with an iron fist, it's just possible that world domination isn't for you.
_____________________________
Check out the Bitten by Books virtual launch party for Revamped and enter to win an iPod with a special skin!  You can also check Gina out on her blog, my blog, my website or our publisher's site.  Today the web, tomorrow the world!
Read more of Gina's gems in:
Vamped, where Gina first gathers her minions in order to defeat a vampire vixen, a psycho-psychic and the vampire council of Mozulla, Ohio and save her classmates from fashion disasters and other fates worse than death.
ReVamped, in which Gina and her boyfriend Bobby themselves become minions to a shadowy government group.  First undercover mission: infiltrate a New York high school where something seriously weird is messing with the magical mojo and causing break-outs of freak violence.  Gina's less than thrilled with her new identity as goth-girl Geneva Belfry—no color palette to speak of, more chains than a bike rack, and don't even get her started on the shoes.  She soon comes to discover that goths are people too and to fear that her newfound friends might have a hand in the insanity.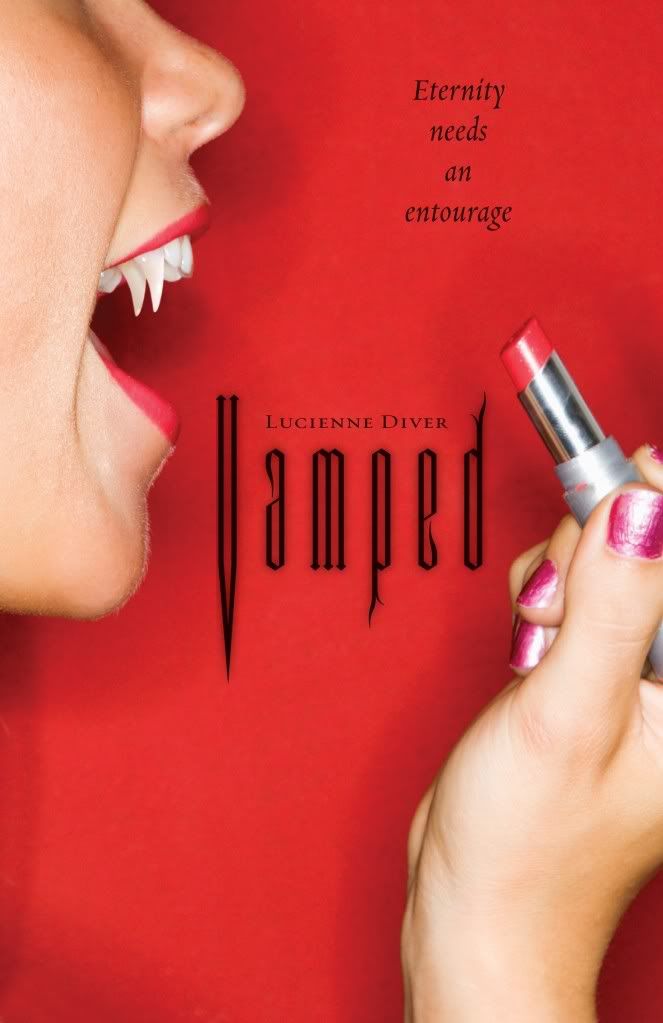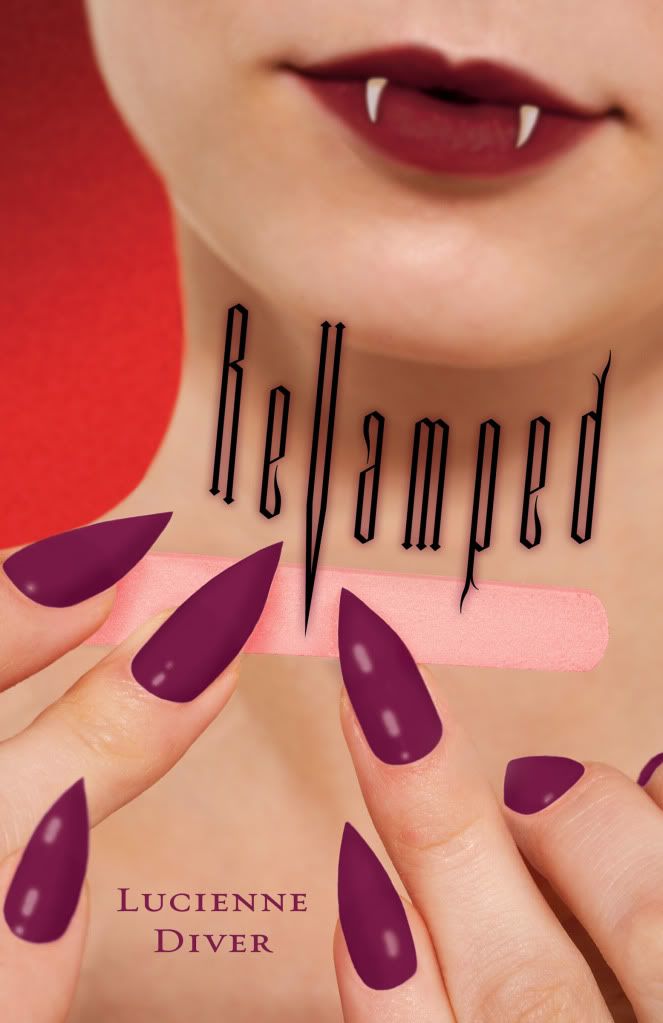 Praise for Vamped:
"VAMPED is a total delight!  Diver delivers a delightful cast of undead characters and a fresh, fast take on the vampire mythos.  Next installment, please!"   — Rachel Caine, New York Times bestselling author of the Morganville Vampires series
"Those who enjoy a good giggle will respond eagerly to this brassy, campy romp."  —Kirkus Reviews
"This quick read is filled with teen slang and fashion consciousness; it's a lighthearted, action-packed, vampire romance story following in the vein of Julie Kenner's "Good Ghouls" (Berkley), Marlene Perez's "Dead" (Harcourt), and Rachel Caine's "The Morganville Vampires" (Signet) series. A sequel is in the works." —School Library Journal
"Diver uses wit and adventure to hook readers with this teen vampire story." —VOYA
Praise for Revamped:
"This is a witty vampire romance/adventure with plenty of heart and action.  Diver has written a supernatural sequel to Vamped (Flux, 2009/VOYA August 2009) that will attract even reluctant readers.  It is filled with wry twists, such as the difficulties of trying to apply mascara when, as  vampire, you don't have any reflection in the mirror, as well as the typical agonies of being young and trying to fit in."   —VOYA
"Gina, the 17-year-old fashionista of the undead, is back and as sassy as ever (Vamped, 2009). Thoroughly enjoyable, this sequel is a light, fizzy read… listening in on Gina's thoughts and quick-witted dialogue is what makes this such a treat." —Kirkus Reviews