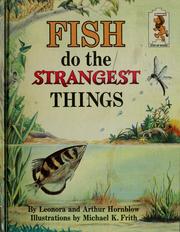 When I was a little kid, I read a series of books on nature and science called" _____ Do the Strangest Things." There was "Birds Do the Strangest Things" (Owls can turn their heads around 360 degrees, and bowerbirds collect colorful plastic items for their nests!) and "Fish Do the Strangest Things" (Triggerfish can spit water at insects and knock them out of the air, and African Lungfish can live out of water for years at a time!) and "Mammals do the Strangest Things" (Human beings purposefully kill one another and are slowly destroying their only habitat! — Okay, that entry I made up…)  Anyway, I loved those books and remember them vividly.  So, I thought it might be fun to do my own abbreviated version of the book, but for writers.  Because let's face it:  Writers truly do the strangest things.
I have known from a very, very young age that I was going to be a writer, because I tend to look at the world through a writer's eyes.  And this, I believe, is one of those things that fellow writers understand and non-writers just don't.  Whenever I see or hear or taste or smell or feel something striking — good or bad — my first thought is "How would I write this?"  A beautiful sunset?  I can't just sit there and enjoy it; I have to compose it in my head.  I have to find the right words, so that when I next need to write a sunset scene, I'll have this to draw upon.  Food tastes are among my favorite things to "write" as I experience them, because conveying flavor in innovative ways can be so difficult.  This, I think, is probably the strange thing I do that is most beneficial to my writing.  Many of the experiences I've written in this way have found their way into my books, and that has to be a good thing, right?
I also (and this one is just a little bit embarrassing actually) make up encounters with people in my head.  Real people who I know.  And me.  In imaginary encounters.  I play out the dialogue in my mind, putting words in the other person's mouth, and then responding as I would.  And I imagine facial expressions, tones of voice, gestures, etc.  I do this a lot when I'm alone in my car, driving to a convention or something of the sort.  And I'll do it with just about any person in my life.  I've "written" encounters with my parents, both of whom have been dead for more than 15 years.  I've written conversations with my wife, with my kids, with my siblings, with friends from high school whom I've not seen for twenty years, with old girlfriends, with colleagues, with my editor, etc.  You get the idea.  Sometimes these are just idle imaginings.  Sometimes they're a chance to vent anger and frustrations in ways that I would never articulate in an actual conversation.  Weird, I know.  But I do it.
I rewrite other people's books in my head as I read them.  Yeah, that's probably not the nicest thing to do.  And it's something that I am reluctant to admit, because I'm sure that I have rewritten at least a sentence or two from the books of pretty much everyone who contributes to this site.  I'm sorry, all right?  I cannot read my own work without looking for a better way to say everything, and this tendency has slowly crept into my recreational reading as well.  There was one book — published by a major New York house — that I started to read several years ago — not by anyone here on MW; I swear it — and I had to "rewrite" the opening paragraph twice before I could move on to the next graph.  Needless to say, I didn't get much past the first chapter of that book.  My rewrites of most books are limited to a sentence or two here and there.  And I have gone so far as to rewrite sentences from true classics.  Hawthorne, Hemingway, Fitzgerald, Melville, Stegner:  None of them has escaped my imaginary red pen.  So my friends and colleagues are in very good company.  But I do worry about my sanity.
I never throw anything away.  There is a scene in an otherwise wonderful episode of The West Wing, in which the Rob Lowe character, Presidential speechwriter Sam Seaborne, is asked by the President to write a section of the State of the Union in which the President will announce a Federal program to cure cancer within ten years. They ultimately decide to jettison the section because it's not realistic and they can't fund it.  And so Sam simply deletes the passage!  He deletes it!!  No, no, no, no, no, NO!!!  A writer would never, ever throw something like that away.  He would put it in a separate file and save it under some cryptic name so that he could return to it later and at least use it for parts.  He would find a way to salvage the language even if the policy proposal didn't work out.  But he would NOT throw it away without any way of retrieving it.  At least this writer wouldn't. I keep everything, even if it's just a scrap of text.  In fact, I have scraps all over my computer, all of them labeled as such with a character's name.  Now, this leads to some unfortunate filenames — "Ethan scrap" run together as a filename is "Ethanscrap."  And a well placed possessive apostrophe changes the meaning of that quite significantly.  But the point remains — I never throw away anything at all.
I keep little talismans on my desk just in front of my computer.  Each has a different meaning to me, but all of them lead me to the same place.  One is a small ceramic sculpture from Acoma, New Mexico of the mythical Storyteller.  I bought it on a magical day spent with my wife in Acoma at the very outset of my career, before I had published anything. Another is a newspaper horoscope from that same era that basically said "Follow your dream" in language that was so perfect it seemed to have been written just for me.  There is a pendant I bought in New Zealand, when my career was taking a new turn, that is supposed to bring prosperity and good fortune.  And there are a few others as well.  As I say, each has a different meaning, but they all give me hope and remind me of why I put up with the struggles and setbacks this crazy business throws in my path.
These are a few of my strange things.  Just as the lungfish can't spit water at insects and the bowerbird can't turn its head 360 degrees, we need to remember that every writer is not of the same exact species.  If you have never "written" a sunset you've seen or a meal you've eaten, that doesn't make you any less a writer.  We all have our idiosyncrasies.  So what are some of yours?  Time to share!
David B. Coe
http://davidbcoe.livejournal.com
http://www.DavidBCoe.com
http://www.dbjackson-author.com
http://magicalwords.net